Soulful Jewelry Bohemian Style
A STORYBOOK ROMANCE BASED ON THE LAW OF ATTRACTION
My design daydreams are conceived during summers in Port Townsend, Washington, a Boho Arts Community just below the San Juan Islands steeped in quirky Northwest Grunge.
The magical winds, majestic mountains, and shimmering waters stir my creativity. With Nature as my muse, I meditate, sketch, and reimagine her treasures as unconventional and soul-inspired jewelry.
When I return to my hometown of Memphis, Home of the Blues, my mental images and sketches are brought to life by my dedicated team. Jewelry design is my meditation. My creations represent happy, soulful recollections that speak loud and clear to openhearted women . 
One customer told me that my jewelry searches for that perfect soul. (That made me think of Cupid's arrows!) Some see it the other way around. You can decide for yourself.
Browse Our Soulful Jewelry
HOW IT ALL BEGAN WITH A BIG SMILE
My Front Yard- Memphis, Tennessee, 2001 
"Do you sell crack?" my neighbor asked. "What do you mean?" I replied innocently, recalling his jokester personality. 
With a sly grin, he shared his observations: "It's just - I've seen all these ladies leaving your house with a little white box and a big smile on their face!"
Then it dawned on me. In a sense, I WAS selling crack! 
I realized that my customers and I had a lot in common: we both enjoyed that woozy WOW feeling brought on by beautiful jewelry. I had a WIN-WIN business model! I got a high designing jewelry, and my customers got a high wearing it.
Twenty years later my customers still nurture the seeds that feed my insatiable appetite for designing jewelry. I am so grateful that their smiles continue to warm my heart and spur me on.
Read on for insight into these amazing women, who are the yin to my yang and now lovingly referred to as The Myrna Movement.
Shop What's New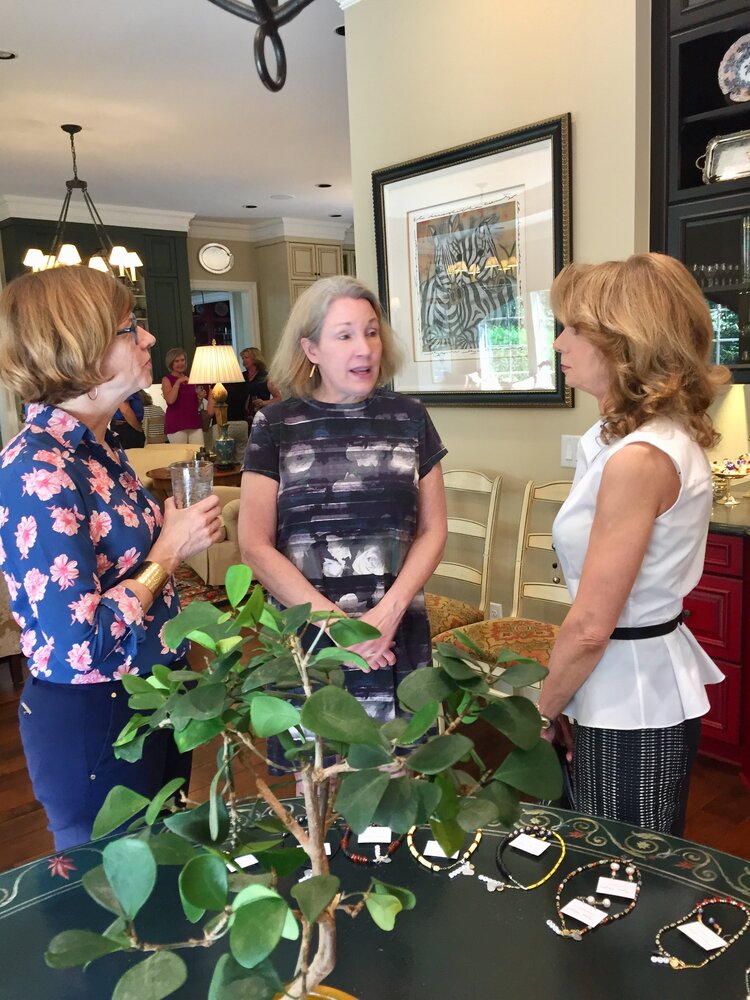 THE WOMEN OF THE MYRNA MOVEMENT
Eclectic, classic, artistic, one-of-a-kind, subtle, particular…YES! 
Mainstream, mass-produced, overstated, frilly, over-the-top, logo-driven…NEVER!
These innovative and inquisitive women express themselves through one-of-a-kind, handmade jewelry. 
They are savvy, open-minded women who are followers of fashion, but never slaves to fashion. 
They have a clearly defined sense of style and know what they want when they see it.  
The Myrna Movement is a group of strong women who lead adventurous lives along the road less traveled. Their sense of self and eye for detail directs their choices in jewelry. 
Shop Myrna's Best Sellers